Are you a fan of a professional sports franchise? Do you hope they achieve their goals during their upcoming campaign?
THAT IS NOT ENOUGH. You must put yourself through a physical test to prove how much you like your team. Otherwise, newspapers won't write about you in reverent tones.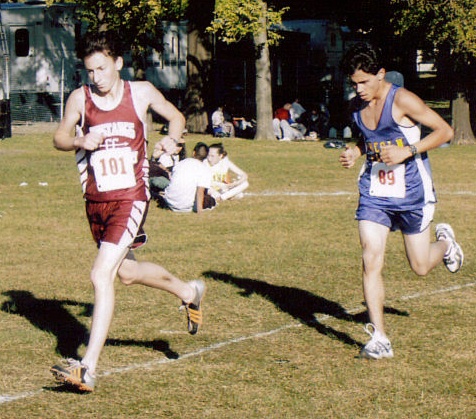 Joe Paquette Jr. says he walked 400-plus miles from his home in the Upper Peninsula to Detroit because he's a die-hard fan of the Lions.

Paquette arrived at team headquarters today and was greeted by coach Jim Schwartz, quarterback Matthew Stafford and other players after practice.
He walked 32 and a half miles a day! Why? TO INSPIRE HIS TEAM. THAT'S WHY!
I typed the guy's name into google images and these two tracksters showed up. Maybe he knows them.