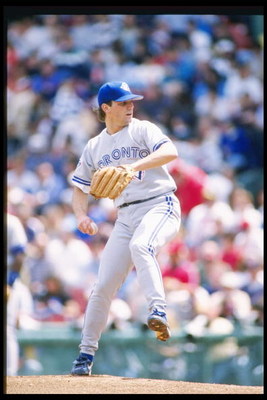 There are some questions out  there today,  following yesterday's Hall of Fame Announcement:
"Does Andre Dawson belong in the Hall of Fame?"
"What about Bert Blyleven? "
"Would Robbie Alomar have been a first ballot Hall of Famer if he hadn't spit on John Hirschbeck?"
But I have another one.
"Who the Fuck voted for Pat Hentgen?"
Every year, we focus on the guys who just made it, or came close. But I prefer to look at the bottom of the ballot. This year, in addition to Pat Hentgen, Kevin Appier and David Segui also got one vote. Ellis Burks and Eric Karros each got two.
So, how about another question..
What's wrong with Ray Lankford or Todd Zeile? Combined, they received a grand total of zero votes.