It was just about one year ago that SportsCracklePop decided to issue its first ever endorsement.  And based almost entirely on that internet posting, Barack Obama went on to be elected President of the United States.
Well, election day is fast approaching. There are important races all over the nation which will effect  the lives of millions. And so, we once again waddle our fat asses into the waters of endorsement to throw our support behind:
Manny from Modern Family as the official breakout TV character of the season.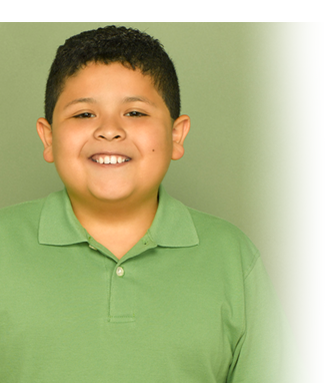 He wears aftershave. He drinks coffee. He dons a poncho. He plays the pan flute. He does culturally sensitive dance numbers. He's ten.
It's all just Manny being Manny.
If you don't want to take our word for it, here's what  some other Manny supporters have to say:

"Batman doesn't get picked on and he wears a cape. A poncho is just a cape that goes all the way around."
She's 100 percent right about that. A poncho is a cape that goes all the way around, which makes it extra-super.
All Manny wants to do is make you happy.  Are you a parent, struggling with the stresses of raising a child in these modern times? Manny is here for you, with wonderful comments like this:
"Ugh… kids… you don't have to tell me. My school's full of them."
Truer words have never been spoken.
What other new TV character will provide you with such unbridled joy?
Courtney Cox banging teenagers? NO.
LL Cool J solving Navy related crimes in the greater Los Angeles Area? NO.
Some fucking teenage vampire doing vampire activities on the WB? NO.
Manny's the only choice.  YES WE CAN!