Ok, well, here we are.  The game started at 7. It's exactly 7:25  when I'm starting this, but through the magic of Digital Video Recording, it's like I haven't missed a minute of the action.  I'd like to think I will eventually catch up with the live broadcast, maybe even by some point in the second period.
Join me after the jump for all the slightly tape delayed action between the Boston University Terriers and the Miami University (of Ohio) Red something-or-other. Hawks maybe.
7:25: Should I include the time when I post, since the game is 25 minutes ahead than my perception of it? Breaking new internet ground. Anyway, I've just hit play, so here we go.
7:25:Â  Live(ish) from Washington DC, Gary Thorne and Barry Melrose man the broadcast booth for ESPN, as they bring us the game. Here's something cool. I am now going to fast forward through all the pre-game shit and the credits, and just get to faceoff.
7:27: This is the first time a college championship has ever been decided in Washington DC. Is that an exciting fact? I don't think so.
7:28: I think its fair that I deliver a little background before this game really gets going. I went to BU and I did play by play of BU hockey games on the campus radio station for two years. If you're looking for unbiased coverage, this is not the place to be.  If you're looking for coverage skewed towards the underdog, maybe Wally Sczerbiak has a blog you can read.
7:34: Gary Thorne is the perfect broadcaster for the style of play BU employs. They play fast and he has the perfect cadance to add to the excitement.
7:35: Miami goes on the powerplay less than three minutes into the game.  But BU is a GREAT pk team. They have so many great puckhandlers that they can litterally just hold the puck once they get possession.  Though it took more than a minute to clear the zone on this first Miami PP.
7:40: I paused for a couple of minutes when my dinner came. My quest to catch up the live broadcast may not work out.
7:41 We have our first BU powerplay coming up, and a profile of Terriers captain Matt Gilroy also on the way. He won the Hobey Baker award yesterday. That's like the Heisman on skates. And now I will once again fast forward through a commerical.
7:42: Let's do the Gilroy story quickly: Grew up on Long Island. His dad played basketball at St John's. He was recruited by BU but coach Jack Parker told him he didn't have room for another forward. Gilroy lied and said he could play defense. Parker welcomed him to the team, though he had to walk on his first two seasons. Finally earned his scholarship as a Junior, but after the season Parker expected him to leave so he gave the scholarship to someone else. Gilroy stuck around, but he's a walk on again. He's also a three time All America defenseman and, because of the NHL's arcane draft rules, he will be a free agent tomorrow… and could play in the NHL playoffs by next weekend, depending on who signs him.
7:43: BU's first powerplay ends without a shot being taken. About 8 minutes in, we're still waiting for some action.
7:45: We fast forward thru another commercial.
7:46 Clay Matvick is the sideline guy for ESPN. I have never heard of him.
7:47: This is a nice matchup because Miami seems to play a much more physical style than BU. It's power against grace. That's always interesting to watch.
7:48: BU had another Hobey finalist in forward Colin Wilson. His dad, Carey Wilson, played for the Rangers and probably some other teams during an NHL career, highlighted by the autographed picture he sent to friend of the site Bret Sherak when he was suffering from Lyme's disease.
7:51 Miami is putting on the pressure so far. BU goalie Kierran Milan has been forced to make some tough saves so far. He's a freshman and was named Hockey East rookie of the year.
7:53: Everything is better when you can fastforward thru the commercials.  We're skating four on four for the next couple of minutes.
7:54 Gary Thorne just threw out this ridiculous number. 13 BU players have been drafted by the NHL. And that doesnt even include the man named the nation's best player. Unreal.
7:57: Miami continues to control the play.
7:57 and a half: BU GOAL!!!! Just like that, BU steals the puck in the neutral zone, passes it into the offensive zone, one shot, one deflection.. and 1-0 Terriers.  Chris Connolly from Warsofsky and Gryba. Here's a picture from USCHO.com.
That's another benefit of doing this on delay. There are already pictures of the action while I'm watching it.
8:03: I don't know why Melrose ever left. I understand the need to coach again, but he is a GREAT color guy and a GREAT tv analyst. He was an average coach who lucked out and ended up with Wayne Gretzky on his team 16 years ago.
8:05: BU just killed off another penalty. The closest thing to a scoring chance Miami had was when a BU defenseman sent an ill advised pass through his own crease. The Terriers have taken over the momentum.
8:06: Happy Passover to BU defenseman Colbuy Cohen.
8:07: BU goes back on the powerplay with 12 seconds left in the 1st. But not before they almost score during the delay. Miami really needs to get out of this period and recollect themselves.
8:08: They do. BU is up 1-0 after 1. Now is when I will make real progress in my catching up with the live broadcast, by skipping the intermission completely.
8:12: And we're back. A little further back than I expected. I fast forwarded about a minute into the 2nd period. No harm no foul. No shots and no goals in that first 60 seconds.
8:13: Miami ties it up following a scramble in front of the net. 1-1 Gary Steffes nets it, his 11th of the season. They're reviewing.. and I'm fastforwarding. This is a great way to watch sports
8:16: Goal stands and I'm no worse for the wear.
8:17: It's Red Hawks, by the way. They used to be the Redskins I think, but then the NCAA made them change it.
8:17: A Miami shot just hit the post! It definitely beat Milan, but the post is a goalie's best friend.
8:18: Brandon Yip commits a penalty for BU. Momentum has shifted back out West, towards Ohio.
8:20: I was at BU from '96 to 2000. My time coincided with Chris Drury, Tom Poti, Rick DiPietro, Freddy Meyer and others. Ty Conklin was at UNH, Scott Clemmenson, Brian Gionta and Marty Reasoner were at BC. It was a really good time to watch Hockey East. The current BU team seems to have as much starpower, if not more.
8:22 BU goes back on the powerplay at 13:51. They need this to take back the momentum.
8:23 Gary Thorne keeps calling Gilroy "Gilmore". That is incorrect.
8:27: Milan just made a great blocker save. Miami is still controlling the action.
8:28: Colby Cohen just broke up a 3 on  1 as if he was breaking the matzoh at the sedar table. Easily, and without a ton of crumbs.
8:29: I'd also like to wish a Happy Passover to BU forward Zach Cohen, but he's making like Elijah so far. He hasn't shown up! This marks the end of the Catskills style Pesach portion of my routine. Thank you for listening.
8:31: Thorne loves making National champion/nation's capital puns. Inaugurating a new champ, etc etc etc…
8:33: Mike Eruzione is there. Former Terrier/ captain of the miracle of ice 1980 US olympic team. He never played in the NHL, because he knew he could never top his Gold medal. He's like the Harper Lee of Hockey. That's a literary reference. Look it up.
8:35: BU is taking over in the last few minutes of the 2nd period. Its reached the point that Thorne had to say "This is not a powerplay." That's bad news for Miami.
8:39: I'm within five minutes of catching up to the live broadcast. Who's excited? I know I am.
8:41: This is the farthest that any University of Miami (Ohio) team has ever advanced in any sport. Ever.  Suck it, Roethlisberger.
8:43: The 2nd period ends with the score knotted at 1. I will fast forward, and I think I'm going to catch up before we start the 3rd.
8:45: Yup. We're all caught up. I'm gonna take this opportunity to make a pot of coffee.
8:47: I was unaware that the NCAA women's bowling championship was on ESPN2 right now. I could have liveblogged that as well. I recently bowled a 120-something. Career high! Anyway, the University of Nebraska is ahead of UCM. That could be Central Michigan, I suppose. Go Huskers.
8:52: OH MY GOD. THIS IS SO BORING. I can't believe I am forced to watch commericals instead of jumping to exciting hockey action. Remember when we were kids and parents were worried that Sesame Street and MTV would destroy our attention spans? DVR is 100 times worse.
8:57: I am incredibly impressed with Miami (Ohio). There is no evidence that they are even a little intimidated by their opponents.
9:00: For the record, their coach is not named Enrico Pallazo, it just sounds that way. Enrico Pallazo, as you know, was the opera singer that Lt. Frank Drebin pretended to be so he could sneak on the field at Angel's Stadiuto stop Reggie Jackson from murdering the Queen of England.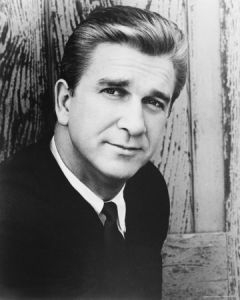 9:01: Let's talk about the band in the FreeCreditReport.com commericals. Would you go see them in concert, if you knew they would only play the songs from their commericals? I would. They are quite talented in a number of musical genres.
9:03: "BU is self destructing" says Mr. Melrose. Miami is about to go on yet another Power Play. They are 0-5 with a man advantage so far.
9:07: A successful penalty kill, plus another minute when Miami controlled the action.  Gary Thorne just said "Some tired legs for the Red and White." Both teams are in Red and White. Who was he talking about?
9:11: Miami scores to take a 2-1 lead. It was only a matter of time, as the Red Hawks have been controlling the action since that Power Play began. Time is running short for the Terriers, who are now down a goal with just over 7 minutes to go.
9:15: Boston University has won 4 national hockey championships, the last coming in 1995. That was the year before I got there. That team featured Mike Grier and Chris Drury as a sophomore. They reached the finals two years later, but lost.
9:16: And Miami is going back on the powerplay. They have taken this game by the balls and don't seem to be letting go.
9:19: Miami has the luxury of taking it easy on this Powerplay. Just dump and chase, dump and chase.
9:20: Miami scores again, just as the power play expires. Slapper from the deep slot, following a bad turnover in the defensive zone by the Terriers. 3-1 with 4 minutes left. That should just about do it.
9:21: How early does BU pull the goalie? Can they play with an open net for 2:30? I would.
9:23: The Verizon hub looks cool. Good for that company. If automakers reacted to their products growing outdated as quickly as cellphone companies, Detroit wouldn't be half way to Thunderdome by now.
9:24: BU calls a timeout. Desperation time. Is this my fault? Was I too cocky coming in?
9:25: Goalie has been pulled at 3:30!
9:27: BU won five tournaments this year. Does it all mean nothing in 1:32? At least for tonight it will.
9:29: BU SCORES! 3-2.. with 59.5 left. There is some life left! It's Zach Cohen! He's jewish!
9:30: THEY TIED IT! THEY TIED IT! THEY TIED IT! I just yelled! Alone! To No One! In my sad little one bedroom apartment in New York!
9:31: Miami just put a great shot on goal without 2 seconds left! Great save by Milan.
9:32: And we're going to overtime.
9:33:Â  Freshman Nick Bonnino tied it. Terriers are 23-0-2 this year when he scores a point. They scored two goals in 42 seconds to send this game into sudden death. We have a full intermission before the OT starts. I can use it. I'm exhausted from watching.
9:40: So, who is in worse shape going into the 3rd? BU just spent a ton of energy tying that game. The Adrenaline carried them, but will the high last? Is Miami's spirit broken after blowing a 2 goal lead in the last minute of the biggest game in school history, not just in hockey, but in any sport?
9:41: I'm a fan of the new way they do Baseball Tonight, where the hosts and analysts sort of interview each other about what's coming up on the show.  It makes me feel like part of the team.
9:42: I don't like when ESPN hosts mispronounce the names of athletes. The Twins' player is Jason KU-bel, not ku-BEL.
9:45: CC Sabathia is throwing a shutout against the Royals into the 8th inning. In case you were wondering.
9:49: HERE WE GO! OT is on. Neither team has won an OT game this year.
9:51: Neither team looks tight. BU gets the first scoring chance. Interesting stoppage. In college hockey, the whistle is blown if the goalie loses his mask.
9:55: Milan looks nervous. He gave up a long rebound on a relatively easy shot. Its hard to liveblog hockey, by the way. Everytime you type something else happens.
9:57: It's hard to tell if BU is jittery or if I'm jittery. Either way, I'm getting nervous everytime Miami takes control of the puck.
9:58: I just made a noise. Im not sure how to describe it. It was high pitched and lady-like.It coincided with a great scoring chance for Miami.
10:01: WHAT A SAVE BY MILAN! Stoppage with 10:18 to go.
10:04:Â  BU WINS!!!!!!! Colby Cohen sent in a slapper from the point and it deflected in off a Miami forward!
10:06: BU scored the game winner in its last three tournament games by deflecting the puck off a member of the other team. Is that a coindence or a sign that other teams couldn't handle their swarming offense. Both? I'll accept that.
10:08: You may ask why I'm so excited about this, considering I graduated almost 9 years ago. Well, in the last 2 years, I have purchased a hat, a long sleeve t-shirt and a sweatshirt, all emblazoned with BU logos. So, I helped this team, even if my tuition money was spent before the turn of the century.
10:13: There's always something great about the shot of a hockey team posing on the ice together after winning a title. At any level.
10:14: It's a handsome championship hat. I will own one soon.
10:15: Colby Cohen is the outstanding player for the tournament. HAPPY PASSOVER, BITCHES!!!!
10:20: Well, that's it. I'm exhausted. I hope you liked reading it. I certainly enjoyed watching.