Motown is having a tough time lately. The Big Three are teetering on extinction, unemployment is skyrocketing, and home prices have plunged. Meanwhile, the city's mayor, Kwame Kilpatrick, turned out to be a bigger disappointment than Kwame Brown, serving jail time and resigning following a hilarious sexy text message scandal involving his top aide.
So, who better to save the city than one of its great heroes of the past, a successful athlete turned businessman with the education and experience to lead a once great city out of the doldrums?  And so, former Piston great Dave Bing has stepped into the breach.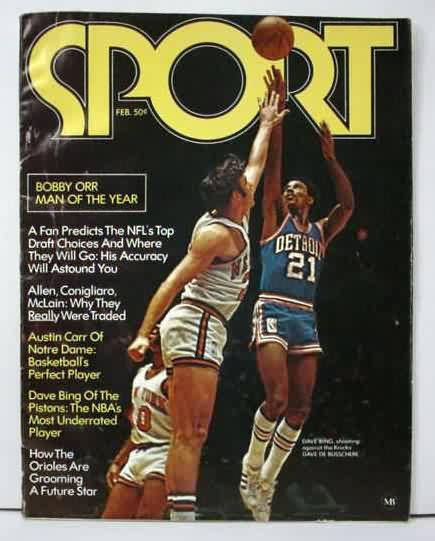 But.. about that education? Yeah, maybe not so much:
Mayoral candidate and former NBA great Dave Bing has retracted his claim that he earned a master's degree in business administration but says he doesn't see it as a "big issue."

Radio station WWJ played audio Wednesday morning of Bing saying in the past that he had an MBA from General Motors Institute in Flint, now called Kettering University.

Bing then said on air "that is not correct" and added that he didn't have an MBA from the school. But he continued, "I don't see where that's a big issue, frankly."
Yeah, no big deal. He only lied about his qualifications. That shouldn't discount him from being Mayor of a city desperately in need of a fresh start. 
It's amazing that George O'Learywas forced to give up the coaching job at Notre Dame because he lied on his resume, but that sort of thing is barely a bump on the road for a potential Political leader.