There's only one thing in the world that could be more exciting that watching a baseball player walk. Obviously, that would be a movie about baseball players walking.  Steven Soderbergh has apparently decided to turn Michael Lewis's Moneyball into feature film.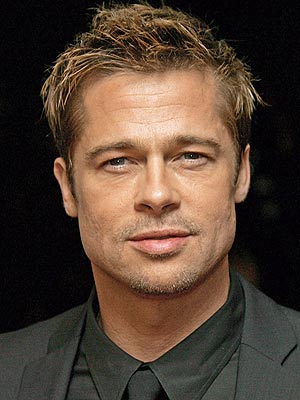 Brad Pitt has signed on, probably to play Billy Beane. So, Let's cast the rest of the movie. Before we start, though, I have to warn you. My mother's cousin's wife is a casting agent, and that woman's son is the bald guy in a number of popular Lowes commercials. So, suffice it to say, I have a natural talent for this that some of you may not be able to handle.
We'll start with Ed Harris as Art Howe
Jason Giambi will be played by Donal Logue (bonus points for already having  a uniform)
Scott Hatteberg will be played by David Boreanaz
Ed Norton with a Goatee plays Chad Bradford (with a goatee)
Zito is played by Kutcher, cause they look  alike and they're both kind of dickish. Plus, they aren't making a Kyle Korver movie at any point in the near future.
Beane's top deputy with the A's was JP Ricciardi. He will be played by Doogie Howser's top deputy
And of course, Beane's biggest critic, Joe Morgan will be played by Danny Glover. Both are getting too old for this sh*t