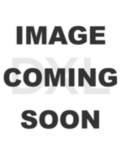 Professional large person Eddy Curry is technically a member of the New York Knicks, though he hasn't played this year and his lackluster work ethic has probably ensured he won't be a part of Mike D'antoni's rotation if he ever comes back.
So, it's probably no surprise that he shops at a store called Casual Man. What is surprising, though, is the fact that Curry is apparently so casual, he forgot to pay for his clothes.
The Chicago Sun Times reports that Eddy is being sued for $41,000 in unpaid bills and interest.