The Red Sox won last night, and the Yankees were officially eliminated from the Postseason for the first time since I was a sophomore in High School. It's been a tough season, and I've angrily written this team off time and time again.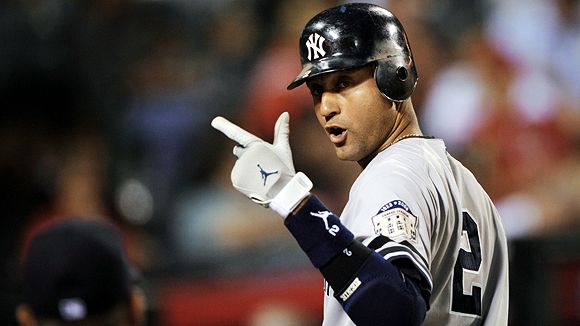 Their best players can't come through in the clutch, and it seems the never say die attitude that carried them to 4 championships has been replaced with an internal panic mode which leaves them wholey incapable of coming back from even a 1 or 2 run defecit. 
And yet, I'm not particularly unhappy with them at the moment. Why? There are a few reasons.
1. They seem to be handling this with class. There is no complaining about injuries from within the clubhouse. There is no infighting. No one is openly question Joe Girardi or his coaches. Instead, when asked about missing the playoffs for the first time in his career, Derek Jeter simply said "We just weren't good enough."
2. They aren't rolling over and dying. The Yankees are on a winning streak. They were eliminated last night, not because they lost, but because the Red Sox won. This shows some measure of character. It doesn't seem like these guys are playing out the string.
3. I might have a hangover from Sunday Night. That was one hell of a ceremony. How can you feel bad after watching 85 years of history parade before your eyes. They'll be back. They always are.