Sure we're smack dab in the middle of the most exciting NBA Finals in a decade, but it's time to look towards next season. The draft is 14 days away. In preparation for that magical evening, and the mistakes that are bound to be made, it's time to review drafts of the past. We'll do one a day until Michael Beasley or Derrick Rose put on a Bulls hat, and share an awkward handshake with David Stern.
Today: 1994
Top 5:
Glenn Robinson (Mil)

Jason Kidd (Dal)

Grant Hill (Det)

Donyell Marshall (Min)

Juwan Howard (Was)
The Hindsight is 20/20 Top 5: This year's crop of players is significantly more impressive than the pile of crap that came out in 1993, but there is still a fair share of guys who never made any impact on the league at all.
Jason Kidd

Grant Hill

Eddie Jones

Jalen Rose

Glenn Robinson
Kidd is headed to Springfield on the first Ballot. Hill can make a damn good case to join him. Jones was a consistent All Star during his days in LA. Rose was the top scorer on those solid Indiana squads of the late 90's. Big Dog put up big numbers in Milwaukee, before he left for Philly and his career went down the toilet.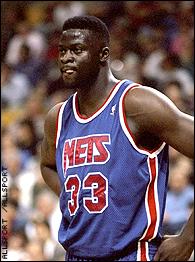 1st rounder who should have gone in the 2nd round: Man, we have a lot of choices here. Cliff Rozier, Greg Minor, BJ Tyler were all first rounders, and all sucked. But, for old time's sake, I'm going with Yinka Dare. Why? There's the fact that he didn't have an assist until his third season in the league. Plus, he's dead, so the Nets clearly didn't get a lot of value from this pick.
2nd rounder who should have gone in the 1st round: Slim pickings in the 2nd round, but Voshon Lenard played a key role in the Miami/ New York rivalry that tried to keep the NBA afloat after Michael Jordan retired. So, he made a bigger impact on the league than Brooks Thompson, who was the last pick of the first round.